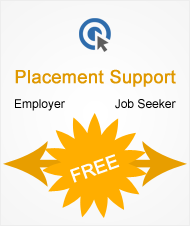 Training Division - Kerala
METALSCAN INSPECTION SERVICES is an ISO certified organization established in 1998 at Chennai and has registered under small scale industries act. We have corporate partnership with American Society for Nondestructive Testing (ASNT).
Metalscan Inspection Services exists as a Servicing, Consulting, Vendor Inspection, Training and Certifying organization in the field of Non-Destrective Testing. In Kerala, Metalscan Inspection Services focused in training for QA/QC Engineers as a training institute.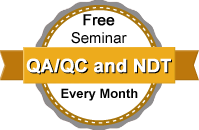 Our Vision

Our Mission

Values

Goal
Since long time, Kerala is one of the well known manpower resources for India as well as for the world especially in technical and industrial sectors. Availability of highly qualified, skilled and experienced professionals willing to work anywhere in the world earned this fame for us.

Now a day, fresh technical graduates require specialization and on-job experience to get better placement. Engineering works are also in the same track. Quality Control Department has a key role in engineering companies and NDT is an integral part of it. Unfortunately Engineers from Kerala have to depend industries in other states to develop their carrier in this sector because of inadequate opportunities in Kerala based Industries. We support candidates to overcome this limitation.
Courses and Schedule
Radiographic Testing - Monthly

Ultrasonic Testing - Monthly

Penetrant Testing - Monthly

Magnetic Particle Testing - Monthly

Visual Testing - Monthly

Codes and Standards - Every Two Month

Drawing Reading - Every Two Month

Fundamentals of Quality Control - Every Two Month

Welding Engineering - Every Two Month

Piping Engineering - Every Two Month
We believe that candidates trained by Metalscan Inspection Services will be competent for the service in the relevant industry because we provide class room training as well as on-job training opportunity at our work sites with latest equipment.
QA/QC Training
A Mechanical Engineering graduate involved in industrial construction needs specialization before he gets assignment as QA/QC Engineer. The quality control of industrial construction is usually done in accordance with International Quality Standards such as ASME, API, AWS, ANSI, ASTM, BS etc. standards. The sectors of specialization courses are:
Non Destructive Testing (NDT)
Welding Inspection
Coating Inspection
Piping Inspection
Tank Inspection
Pressure Vessel Inspection
Usually American or British courses are recognized in these sectors which are expensive (Please refer to our brochure for recognized certifications). Hence we are giving basic classes for fresh engineers in above segments which will help fresh engineers in their carrier development.
More Details
NDT Training and Certification
NDT is the use of noninvasive techniques to determine the integrity of a material, component or structure without impairing its usefulness which is an integral part of Quality Control in engineering. It confirms quality of materials such as structural beams, pipes, plates, valves, nozzles etc. used in construction of industrial equipments. It also confirms quality of fabrication and joining process where testing of welds is of major importance. Hence NDT is a major tool for QA/QC Engineers and QA/QC Inspectors to be specialized.
Design Engineer requires Expertise in CAD Production engineer requires Expertise in CNC Similarly
QA / QC Engineer requires Expertise in NDT
We conduct NDT certification as per the requirements of ASNT - SNT TC 1A 2006 and other standards.
More Details
Internship and Project Reporting
Since Metalscan Inspection Services is a servicing company we offer opportunity for engineering students to complete industrial internship with us and we assist them in development of project report which is a requirement towards end of engineering course.

NDT is an integral part of Quality Assurance and Quality Control activities. Usually, Mechanical, Aeronautical, Production and Automobile engineering makes use of non destructive testing. Internship in NDT will be highly supportive to engineering students looking forward to develop carrier as QA/QC Engineer. Principles, procedures and testing techniques of basic NDT methods are explained to candidates during this period. NDT certification will be an added advantage for engineering students who undergo internship with us.

Aeronautical Students from Vinayaka Missions University has already successfully completed their internship and project activities with us for the academic year 2012-2013.

Please contact us for more details in this regard.
NDT has to be practiced so that tests can be conducted, witnessed or reviewed by the certificate holder as a QA/QC Engineer. Candidates trained by Metalscan NDT Institute will be conversant with NDT methods because we provide class room training as well as on-job training opportunity at our work sites in Chennai.
Training
Metalscan NDT institute conducts training and certification on various NDT methods. Detailed theoretical lectures are taken by industry experts.
Ultrasonic Testing
Radiographic Testing
Magnetic Particle Testing
Penetrant Testing
Radiographic Test Film Interpretation
(RTFI)
Visual Testing
Eddy Current Testing
Certifications
Successful candidates are awarded with below certification to meet industry requirement.
ASNT LEVEL-I , LEVEL-II
NAS 410 LEVEL I, LEVEL II
EN 4179 LEVEL-I, LEVEL-II
EN 473 LEVEL-I, LEVEL-II
ISO 9712 LEVEL-I, LEVEL-II
ACCP LEVEL-I, LEVEL-II
Faculties
Our faculties are highly qualified and well experienced (India and Abroad).
ASNT Level III
NAS 410 Level III
BARC certified Radiation Safety Officer (RSO)
BARC certified Site-in-Charge
AWS CWI – Welding Inspector
RSO Saudi Arabia (KACST Certified)
Saudi Aramco Certified RTFI
Faculties are conversant with ASME, API, AWS, ANSI, BS, EN, NAS standards which are most commonly used construction standards for power plants, oil field industries, pipelines, refineries, water treatment plants, chemical plants, Aeronautical Engineering etc.
Training facility
LCD Projectors
Comfortable classroom
Power point presentation
Specially developed study notes on CD
Specially designed software for
examination practice.
Practical Facility
We keep latest equipment for practical.  UT equipment – Digital and Analogue
MPI Yoke, Prods, bench type
Penetrant Testing Chemicals
100s of films for RTFI practice
Defective Test Plates and Pipes
Free On Job Training
Candidate trained at Metalscan Institute in Kochin, will have opportunity for free on-job training in NDT at our head office in Chennai with latest equipment. Please note that this opportunity can be provided by a servicing company.
Fee
Please contact us for latest fee structure for relevant certification. In the case group joining we offer fees reduction from normal fee structure.
Schedule
Please contact us for upcoming schedule. Usually schedules are available in website.
Hostel
Third party hostel facilities shall be arranged for candidates.
Job Opportunity
Candidates get placement as QA/QC Engineers and NDT Technicians in construction projects.
Oil and Gas Projects / Rigs
Refineries / Petrochemicals
Power Plants
Shipyards
Pipeline Projects
Nuclear Plants
Placement
Being a servicing company, Metalscan Inspection Services absorbs many candidates as our employee at our head office at Chennai. Remaining candidates shall be provided with placement assistance.
Renewal / Recertification
NDT personnel are recertified (certificate renewal) by us on reasonable rates based on continuous satisfactory performance in the respective method.
In addition to training on Non Destructive Testing, Metalscan Inspection Services is happy to impart more knowledge to fresh engineers through below listed orientation courses which will enable them to understand project work. Usually engineers gains most of this knowledge from work experience, however these courses will be supportive to fresh engineers looking for entry to industrial construction. Please note that there are recognized courses in some of the below sectors and our courses are not for the purpose of certification.
Familiarization of Codes and Standards
A Codes and Standard can be defined as a set of technical definitions and guidelines that function as instructions for designers, manufacturers, operators, or users of equipment. Fabrications of tank, pressure vessel, heat exchanger, reactors, piping, pipeline etc. for industrial projects are done strictly in accordance with standards. Hence QA/QC engineers should be familiar with the relevant codes and standards. Accordingly we have defined this course which will be a great support to fresh engineers looking forward develop carrier as QA/QC Engineer or QA/QC Inspector.
Drawing Reading
Drawing is the universal language of engineers and QA/QC engineers working in the project should be capable to understand below listed drawings and have to work accordingly.
P & ID
GAD
Instrument Drawing
Isometric Drawing
Usually drawings are done by the design engineers of the EPC companies and construction of the project are done as per the drawings.
Fundamentals of Quality Control
This course is designed in such a way that it will give a clear idea about Inspection and Test Plan (ITP) for the project. Moreover it will explain below duties and responsibilities of a Quality Control engineer.
Pre-Inspection Meeting
Inspection of Raw materials
NDT / Destructive testing involved in raw material Inspection
Material Certificate Control
Review of Drawings
Review of Procedures & Operator
Qualification for Welding and NDT
Fit up inspection of spools
Monitoring of Welds
Visual Inspection of finished welds
Identification of spools
Post Weld Heat Treatment
Hardness Test
Non Destructive Inspection of welds
Surface Preparation and painting of spools
Inspection at erection (Fit up, welding, PWHT, NDT etc.)
Pressure Test
Coating Inspection
In-Service Inspection
Welding Engineering
Welding is the joining process used in the fabrication of steel components such as pipes, plates, structural, valves, tanks, pressure vessel etc. and there are various processes for welding. Hence QA/QC engineers associated with welding quality must have knowledge (ASME Sec IX) about relevant welding process. Accordingly this course will be highly supportive for candidates. Contents of the course are as follows.
Welding Metallurgy
Welding processes
Welding Consumables (Electrodes, Shielding gas etc.)
Type of Joints
Welding positions
Welding Procedure & Welder qualification ( PQR , WPS , WPQ)
Welding Symbol
PWHT
Welding Defects (Causes & Remedies)
Welding Documentation
Piping Engineering
Process piping interconnects various instruments in the projects and intended for the flow chemicals through it. Piping system uses different types of pipe fittings such as valves, tees, flanges, reducers, elbows, gaskets etc. in its fabrication. Hence engineers should be familiar with those fittings and its quality control.
Introduction to Piping design
(ASME B31.1/B31.3)
Classification of straight pipes
Classification of Pipe Fittings

Flanges
Valves
Elbows
Reducers
Tees
Fasteners
Gaskets
"O" Lets
Couplings
Pipe Supports

Symbols used in drawing
Interpretation of Pipe drawings

OTHER LOCATIONS
We arrange training at other locations in kerala
on reguest. For details, please contact:
Thiruvananthapuram Thrissur
Kollam Palakkad
Pathanamthitta Malappuram
Kottayam Kozhikkode
Idukki
Wayanad
Alappuzha
Kannur
Ernakulam Kasaragod
CHENNAI
Metalscan Inspection Services
,
Plot No. 50, Second Main Road,
Kailash Nagar,
Perumbakkam,
Chennai- 600100,
India
Tel: 044 32963951 / 32953952,
Cell: 9444380251 / 9445568655
Fax: 044 22756067
E-Mail -
metalscan@yahoo.com
COCHIN
Metalscan Inspection Services
,
Tower B, 5th Floor, Mather Square,
Opposite to Town (North) Railway Station,
Town Railway Station Road,
Kochin-682018,
Kerala, India
Tel: 0484 3210681
Cell: 09349891880 / 9446937402
E-Mail - 
info@metalscan-kerala.com
or
metalscan_kerala@yahoo.co.in